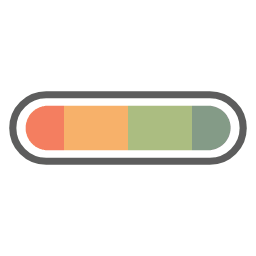 Retro Games - Free Online Games on RetroGamesFree.com
Welcome to the world of classic video games!

Retro games is home for classic games and old games. This collection includes super classic games from the 1980s and 1990s of several legendary early gaming consoles like Nintendo Entertainment System (NES), Super Nintendo (SNES), Nintendo 64 (N64), Game Boy (GB), Game Gear (GG), Sega Master System (SMS), Sega Mega Drive (Genesis), NEC, Atari 7800, Atari Lynx, Atari Jaguar. This site is created with the desire to preserve games created for platforms and consoles that are no longer supported by developers and manufacturers, including Nintendo, Sega, Atari, and many more. These games bring back the old memories when you own one or two of these platforms and play classic games. And revisiting those memories can be a wonderful experience. You can turn back time and do that right now for free, online, in your browser!

Do you recall the allure of 8-bit music, flashing screens, and arcade excitement? The times when you skipped classes, sat in front of an early home computer or video game console and had a good time with your game buddies. Or maybe you just want a taste of the early days of video games. Everyone enjoys new retro-style games, but if you want to scratch that nostalgic itch, you should go back to the old favorites. In addition to classical music, there is one thing that you or anyone can never forget, and that is blocky, pixelated bitmap (or 'raster') graphics. It can be said to be typical of this retro game genre. The classic abstract lines are considered successful for the beginning of the video game industry. There are many ways to play retro games, but visiting RETROGAMESFREE.COM is probably the easiest way!
With a giant library of games available, you will have a hard time choosing a game to play. But we're sure you won't want to miss these top retro games and fill you with nostalgia.
- Super Mario Bros (1985)
It's not an easy task to find great sites to enjoy these games in your browser that don't require you to install Adobe Flash. Here we feature a great HTML5 player for a smooth gaming experience. With retro games, you will no longer need to save and install large files on your device. There is no need to find ways to free up space or worry about viruses. You can play almost any game you want. More than that, we also constantly update new versions and add missing games. We hope to bring you great experiences and memories while playing different genres of retro games.
This site is the best place to find and play your favorite retro games! What are you waiting for! Skip the modern games with a bunch of ads for profit and return to your wonderful memories with Retro Games. Have fun!